Take a step towards achieving your dream job!
Understand | Apply | Achieve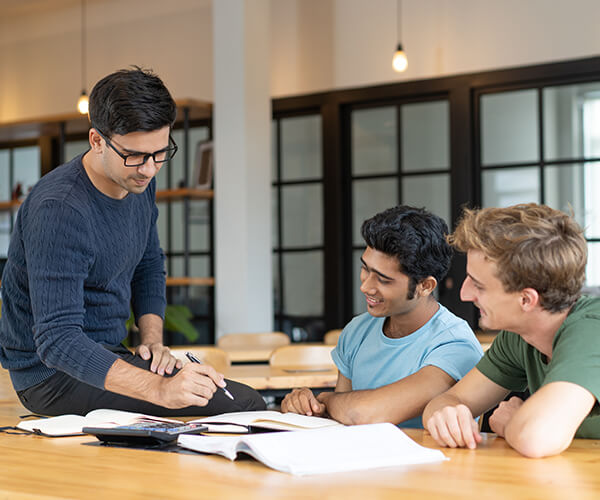 Traitfit is collaborating with 100+ institutes to empower students to upskill themselves to achieve their desired job. With this campaign, we aim to provide students from all strata of society with an opportunity to assess their abilities and behavioral competencies, understand their strengths, and improve their skill set. 
With a vision to provide a platform and resources to identify and develop talent, Traitfit intends to enhance the overall youth employability. 
Our Scientifically Validated Assessment and Self-Help Video Series will help you benchmark your preparation.
Traitfit has devised an integrated package for boosting students' Self learning curve. Our Assessment helps to identify areas that are your strongholds and those that need improvement. The free Video Series helps you gain in-depth insights to work upon and improve the core competencies.
Traitfit started in the year 2019 with a focus on psychometrics and mental health care. With a purpose to bring scientific approach and objectivity in the assessments industry, Traitfit has emerged as a psychometric test platform with a rich repository of research-based, standardized assessments.
We seek to identify and develop talent through our competency-based frameworks and innovative solutions.

Traitfit's Employability Skills Assessment
Evaluates Skill Fitness, Personality Fitness, Culture Fitness
Traitfit's Employability Skills Assessment is specifically designed for  university and college students. It measures the candidate's readiness for employment. This test assesses a person's competencies in three distinct fitness areas that encompass the prerequisites for securing a job and achieving success.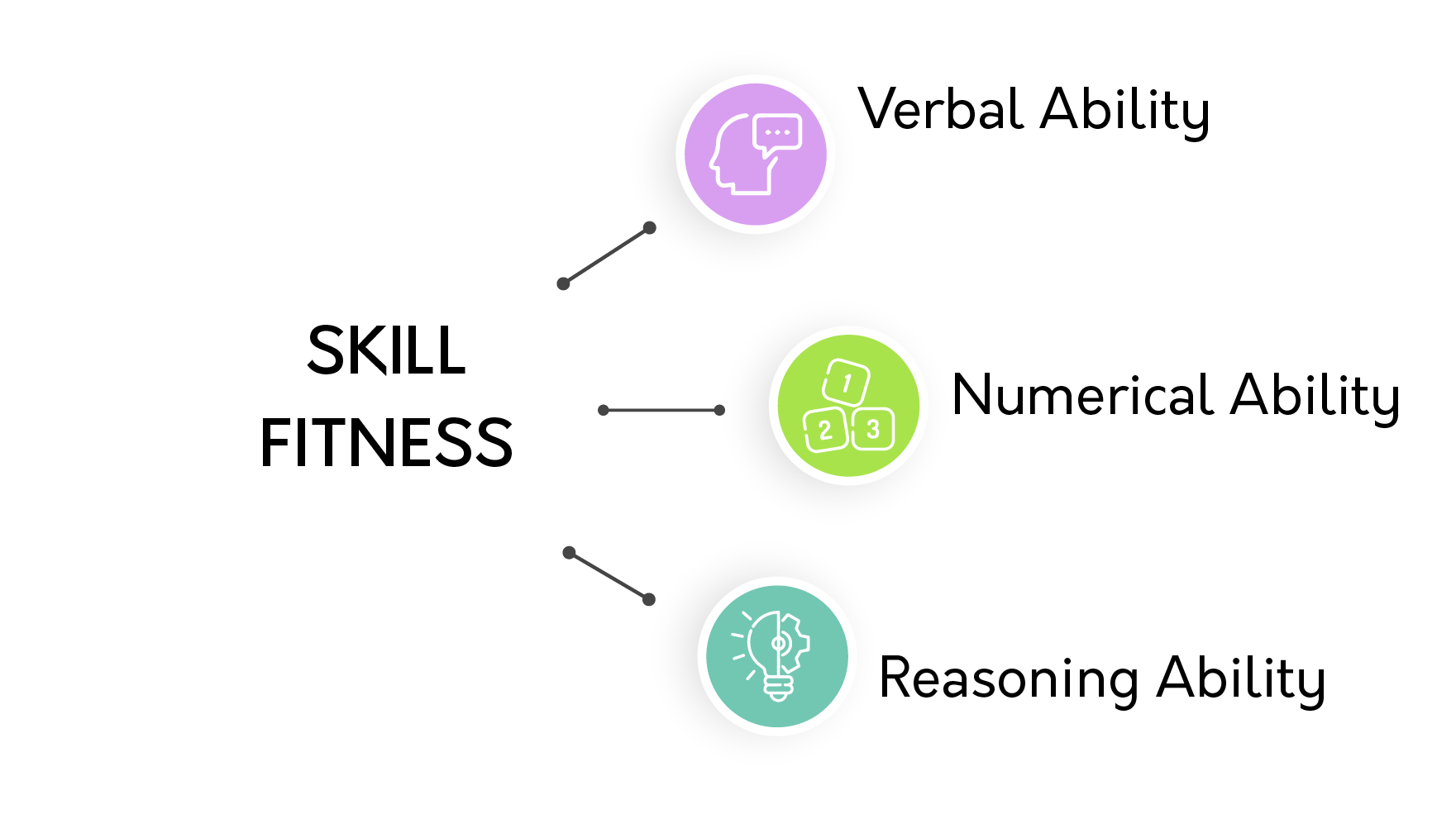 Verbal Ability –  A person's ability to understand language clearly and comprehend words and concepts.
Numerical Ability – A person's ability to solve problems using basic mathematical principles and  formulas.
Reasoning Ability –

 A person's ability to infer general principles from specific information and deduce general principles from specific information.
Managing Relations – A person's ability to understand the emotions of others and communicate effectively to build meaningful relationships.
Self Awareness – A person's ability to reflect on oneself and be aware of various aspects of oneself such as qualities, behaviors, and feelings.
Emotional Stability – A person's ability to stay even-tempered and calm in the face of pressure or stress. 
Task Commitment – The amount of time and effort spent acquiring and mastering skills in that certain area is known as task commitment.
Integrity –  The quality of moral consistency, honesty, and truthfulness with oneself and others.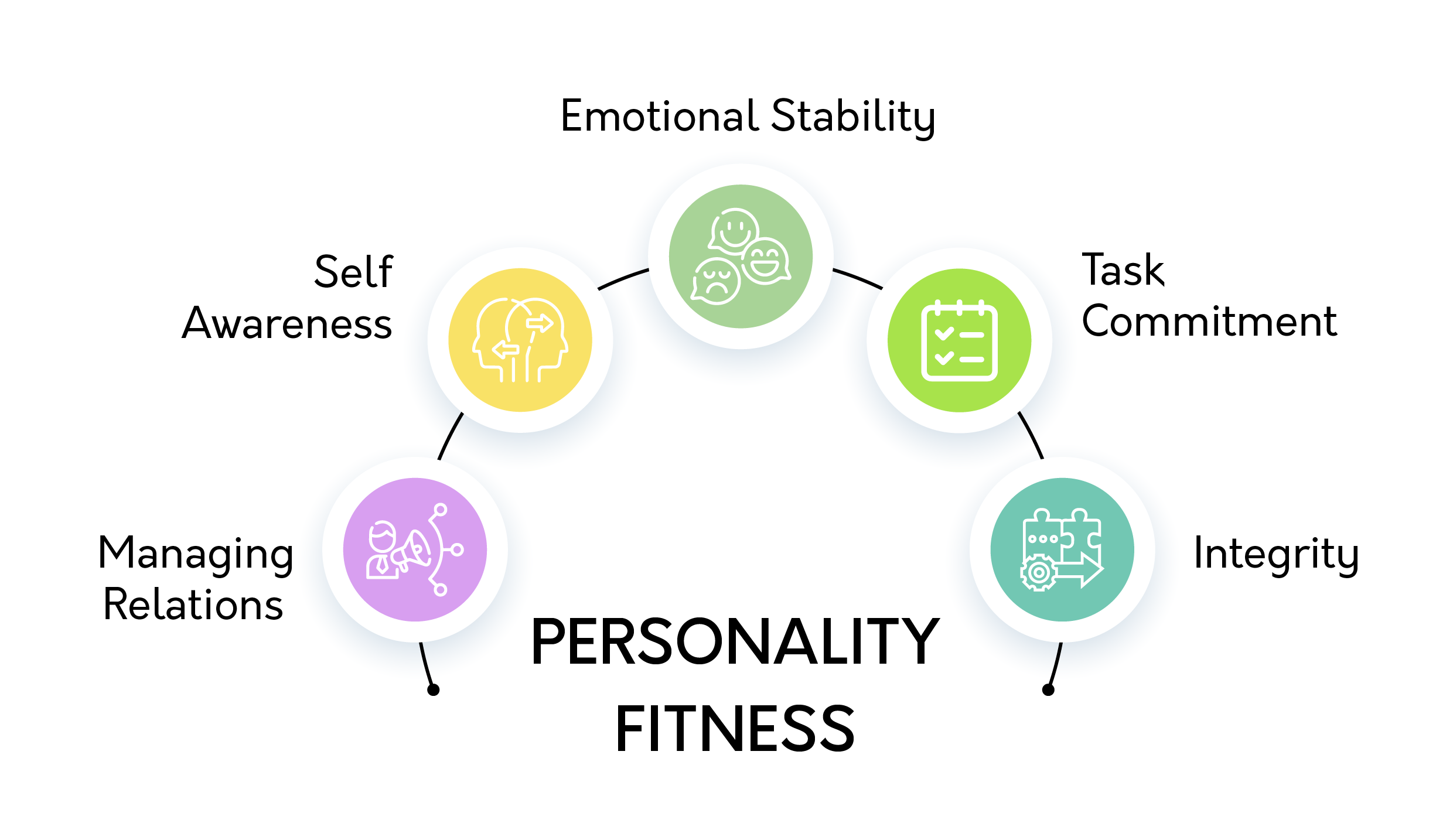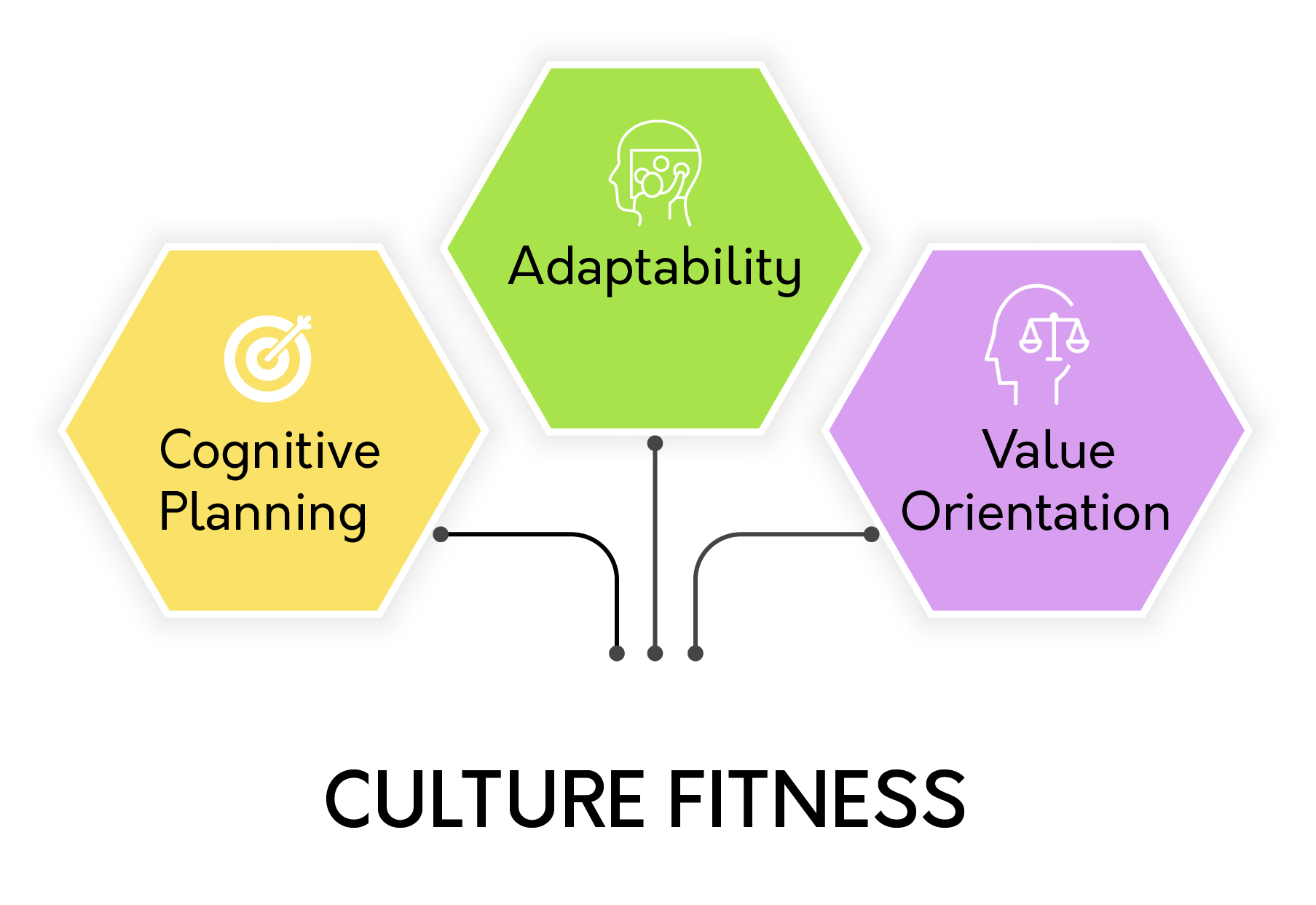 Cognitive Planning – It is the capability to plan and organize the activities necessary to attain a specific goal.
Adaptability – A person's ability to adjust to any given situation by swiftly learning new skills in response to changing circumstances.
Value Orientation –

This is a quality of being honest and having strong moral principles.

Companies across the globe are now using psychometric tools for hiring. It provides precise and unbiased information about cognitive, behavioral, and personality-related competencies. Recruiters look for more than the candidate's domain knowledge and technical skills during the hiring process. The Behavioral attributes sought by employers are difficult to conceal and require active efforts to bring about necessary changes. The assessment and the guidance provided via campaign assists you in developing the competencies essential to be on par with the industry benchmarks.